Shandong Ocean Pipe Technology CO.,LTD. was formerly the GRE Pipeline Division of Shandong Kinflare Group. In November 2012, in order to promote the professional development of the GRE pipeline project, Shandong Kinflare Group decided to establish Shandong Ocean Pipe Technology CO.,LTD. The new company covers the entire product range of the original GRE pipeline division. Shandong Ocean Pipe Technology CO.,LTD. is located in Wucheng Industrial Park, Dezhou, covering an area of 166,500 square meters and a production workshop area of 103,200 square meters. The company has 16 winding production lines, 174 sets (sets) of equipment such as pipe winding machines, winding micro-control systems, etc. In addition to the well-equipped physics laboratory, chemical laboratory, and refractory laboratory, it is also equipped with 5 in the production workshop.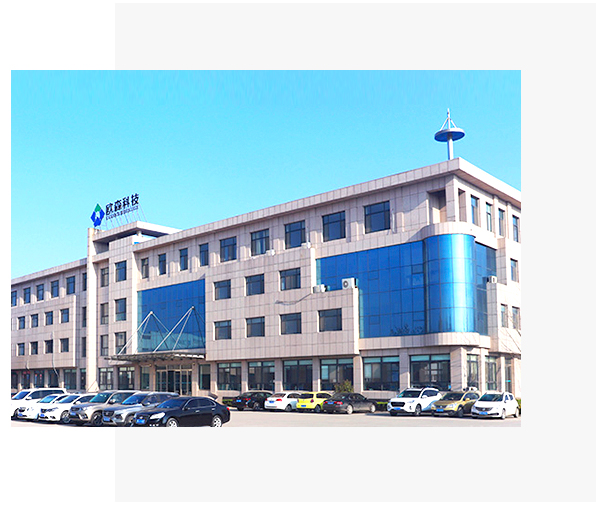 The hydrostatic testing machine has 20,000 tons of various specifications to enhance the annual production and inspection capabilities of GRE pipelines. SShandong Ocean Pipe Technology CO.,LTD. has established a nationwide sales network and system installation and service plans. It is a professional GRE (glass fiber reinforced epoxy pipe) product system service provider.
In March 2013, Shandong Ocean Pipe Technology CO.,LTD.'s marine and marine engineering special GRE pipeline (marine and marine ballast system) passed the scientific and technological achievements appraisal of Shandong Provincial Science and Technology Department and the new material and new product appraisal of Shandong Provincial Economic and Information Commission.
In August 2014, the Shandong Provincial Development and Reform Commission and the Economic and Information Commission jointly issued the Lu Fagai Investment [2014] No. 808 document, which included the Shandong Ocean Pipe Technology CO.,LTD. ship and marine engineering special GRE pipeline (ocean and ship ballast system) project It was listed as the 2014 Industrial Transformation and Upgrading Project of the People's Republic of China and the 2014 Shandong Provincial Enterprise Key Technology Project, and received a special fund of 9.81 million yuan. Up to now, the company has obtained more than ten patent certificates in the field of FRP.
The company currently has four series of more than ten varieties of FRP pipeline products, mainly: GRE pipelines for marine engineering and ships, GRE high-pressure pipelines for oil fields, large-diameter GRE pipelines for chemical and LNG industries, and polyester FRP for municipal drinking water and sewage pipeline. The GRE pipeline produced by the company has spread to more than a dozen manufacturers in the domestic market, including CNOOC, CNPC, Sinopec, Shanghai Waigaoqiao Shipyard, Ningbo Xinle Shipyard, Wuhan Qingshan Shipyard, etc.; it has also expanded to Australia, Iran, Kazakhstan and other foreign countries. It has established friendly cooperative relations with many buyers in the market, and has been widely praised by users.
The GRE pipeline produced by Shandong Ocean Pipe Technology CO.,LTD. has been approved by the American Petroleum Institute (API15HR API15LR), American Bureau of Shipping (ABS), China Classification Society (CCS), German Bureau of Shipping (GL), and French Bureau of Shipping ( BV), Lloyd's Register of Shipping (LR), Japan Maritime Association (NK), Korean Register of Shipping (KR) and Italian Register of Shipping (RINA) factory certification and product type certification, passed ISO9001 international quality management System, ISO14001 international environmental management system certification and OHSAS occupational health and safety management system audit. The products comply with the International Maritime Organization (IMO) Class III fire resistance test, (ASTMF1173) jet fire test and low spread flame test. The product has corrosion resistance and high strength , Fireproof and anti-static performance, meet the requirements of the special working environment of marine engineering for equipment and materials, break the domestic monopoly of foreign companies, and fill the domestic gap in this field.
Shandong Ocean Pipe Technology CO.,LTD. relies on excellent quality management system, mature scientific technology, sophisticated testing, stable production capacity, and the concept of "stable, enterprising, innovative, and transcending" to provide customers with real high-performance, High-quality GRE piping system.